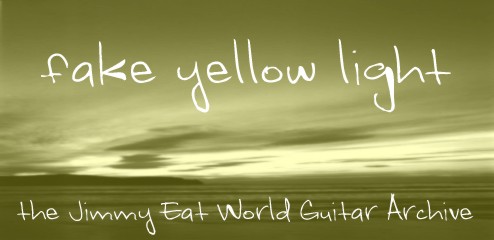 related_links:
the official jimmy eat world site
get JEWed
sing now while you can
the only voice i want to hear is yours
no knife tablature
the get up kids tablature

check out music from my band, halfslide, in mp3 format.
***updates prevail***
- added tabs for some songs off "bleed american." look for more shortly...
last updated: august 8th, 2001
Bill Martin
billyeatworld@altavista.com
icq: 11612301

ICQ: 11612301